Revival of the Word - July 19 - 26
We are excited to announce our Revival of the Word coming in July! In Psalm 119:25, the Bible says, "revive me according to Your word." God is calling us all to get back to His word.
We have some amazing speakers lined up each night! Grace Point Worship will be leading us in worship.
There will be childcare available for children infant to 2, then 2 and 3 for Friday, Sunday Night, and Monday - Friday's services. Sunday Morning we will have our regular children's programs. Saturday Morning there will not be any childcare available.
See the Speaker Bio's below or contact us at info@gracepointbristol.com for more information!
Speaker Bio's: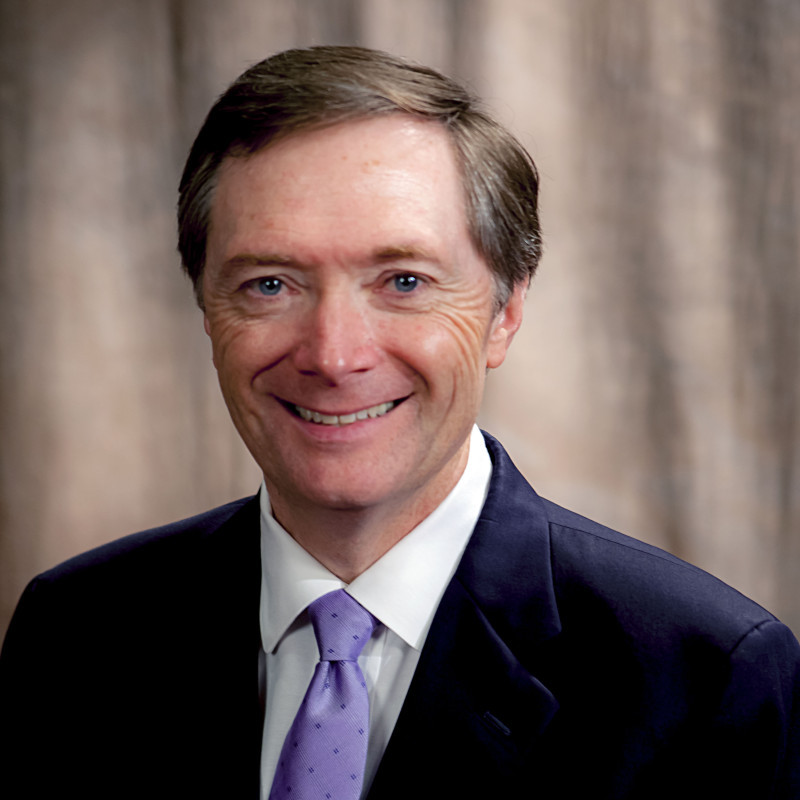 Speaking: July 19 - 6:45 PM
Reverend Mark L. Williams serves as Lead Pastor for North Cleveland Church of God. Williams previously served as General Overseer for the Church God, the highest leadership role in the denomination, from 2012-2016. Williams also previously served as second assistant general overseer from 2008-2012. Prior to leading the Church of God on the International Executive Committee, Williams was state overseer for California- Nevada, and was a member of the International Executive Council. Williams began his ministerial career as an evangelist. In 1995 he accepted his first pastorate, leading the South Cleveland Church of God in Cleveland, Tennessee for four years, followed by a five-year tenure at the Riverhills Church in Tampa, Florida. Reverend Williams holds a Bachelor's Degree and the Doctor of Divinity Degree from Lee University, M.Div. from the Pentecostal Theological Seminary. He is married to Sandra Kay, and they have two sons, Austin, and Ryan, and a daughter-in-law, Barrie.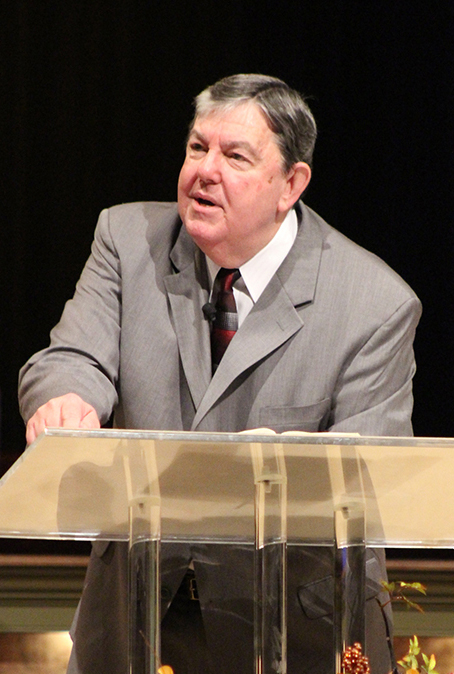 Speaking: July 20 - 10:00 AM
P. Douglas Small has served as pastor, educator, conference speaker and consultant in the area of prayer ministries and city reaching. He is an ordained bishop with the Church of God. He holds a B.A. degree in Christian Ministries, an M.A. degree in Biblical Studies and a second M.A. degree in Church Administration, as well as a Ph.D. degree in Biblical Studies. He is the father of five children and grandfather of seventeen. His video and audio products, along with teaching kits and books, have been used by pastors across the nation for enrichment and ministry. He is an award-winning author and a popular speaker in pastors and leadership conferences, churches, ministry conventions, family retreats and gatherings for prayer and spiritual awakening. Increasingly, he is involved in national prayer networks and mobilization, with a Great Awakening in view.
Speaking: July 21 - 10:30 AM
Lamar Vest assumed the role of president of the American Bible Society, one of America's oldest charities, on January 1, 2009, after 17 years of service to the organization. With a commitment to the organization's mission to make the Bible available to every person in a language and format each can understand and afford, Vest has worked to extend the reach of Scripture globally and encourage engagement with its life-changing message.
Prior to his appointment as president of the American Bible Society, Vest served the organization as executive vice president of Global Scripture Ministries and chairman of the American Bible Society's Board of Trustees. Vest also served as a member of the executive committee of the United Bible Societies Global Board.
Vest holds a bachelor's degree from Lee University, a master of arts from the Church of God Theological Seminary and a DLitt from Lee University.
Speaking: July 21 - 6:00 pm | July 22 - 6:45 pm
Floyd Lawhon, a native of Texas, has been in the ministry for fifty years. He has served twenty three of those years as an evangelist, conducting meetings in churches in the U.S. and abroad. Four years of his ministry were spent in administrative offices in Virginia and Illinois. He has served twenty two of those years as a pastor.

Mr. Lawhon has been in constant demand as a revivalist, conference and camp meeting speaker, having spoken at more than 100 of his denominations summer camp meetings and winter prayer conferences as well as many other state meetings.

Mr. Lawhon is an outstanding speaker, with an emotional appeal and a keen insight into the Scriptures. He has produced over fifty tape albums of sermons and many sermon videos. Together with his wife Gay, they are endeavoring to serve God with all of their hearts in their new assignment. Mr. Lawhon has recently retired from active Pastoral ministries and is again doing his heart's greatest desire which is simply preaching and having people touched, saved and healed by the power of God.
Speaking: July 23 - 6:45 pm
Charismatic, energetic, and captivating describes the invigorating personality of Evangelist Joyce L. Rodgers. The essence of her smile is a reflection of her kind nature. Transcending generational barriers, Evangelist Rodgers has uniquely created a sound among men and women that has shaped a platform for the unadulterated Gospel to be heard. Without question, the undeniable power of the Holy Ghost is evident as the Word of God is carried with an anointing that destroys the yoke of bondage, resulting in salvation, healing, and deliverance.
As CEO and Founder of Primary Purpose Ministries, Inc., her heartbeat is marked. This life-changing, community-based non-profit organization reaches beyond beliefs, ethnicities, religious persuasions and cultural restrictions to release a people into their purposed destinies.
Evangelist Rodgers is a noted authoress, who has penned a best-seller entitled, Fatal Distractions (available in both English and Spanish). Her latest works are a daily devotional entitled, ReJoyce and newly released book, Go BIG (Believe in God).
A feminine warrior, a giant-slayer, and a gifted communicator, Evangelist Joyce L. Rodgers is indeed a gift to the Body of Believers.
Speaking: June 24 - 6:45 pm
Youth Night!
Evangelist Nik Walker is a powerful example of what God can do in a young person's life. A youth pastor from Mullens, West Virginia that has had doors opened in the local schools and other organizations for him to share the Gospel.
He is President of Nik Walker Ministries, which is a a traveling evangelistic ministry dedicated to bringing the fullness of God's Spirit to the Body of Christ.
Speaking July 25 - 6:45 | July 26 - 6:45
Bishop Toby S. Morgan serves as the Administrative Bishop for the Texas Church of God. Bishop Morgan is a graduate of Lee University and has a Masters Degree from the Church of God School of Theology. He has served the Church of God as a local Youth Pastor, Pastor, State Youth & Discipleship Director, State Council Member and State Administrative Bishop. Bishop Morgan is married to Diane and they have two sons, Stephen (Angey) and Andrew. They also have three grandchildren who are the light of their lives, Pierson and twins Kinley and Reese.
The most exciting, challenging and enjoyable part of Bishop Morgan's ministry is his 25 years of pastoring. He has been blessed to pastor some great and innovative churches such as Sherwood COG, Pathway Ministries and Sumiton COG all in Alabama. Writing is another facet of Bishop Morgan's ministry that he finds fulfilling. He is the author of six books (Can God Move Here, If I Could Find That Church, An Acts 2 Church in the 21st Century, God Are You Through With Me, More, and A Funeral Guidebook for Ministers) and is working on his 7th.